International Matchmaking Agency Now Introduces Single Russian Women From Belarus
19 November 2009
MyPartnerForever.com, a Montreal based international matchmaking agency, has partnered with Russian marriage agency Maya from Grodno, Belarus who specializes at introducing hundreds of single Russian women seeking foreign husbands. The two agencies are planning to offer a wider range of services for their clients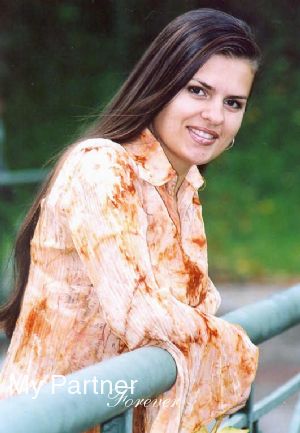 Montreal, Quebec -- November 19, 2009 – My Partner Forever, a Montreal based international matchmaking company, has partnered with Russian marriage agency Maya from Grodno, Belarus to offer a wider range of services for their clients.
In line with their tradition, MyPartnerForever.com keeps running off the traditional paths. Grodno is located in the west part of Belarus, approx. 20 kilometers from the Poland border and 30 from the Lithuania border.
Grodno, also referred as Hrodna, has 325 000 inhabitants with a ration of 5:1 women versus men. No surprise, many cannot find a suitable partner within their boundaries and are seeking a foreign husband.
"This phenomenon is present in most parts of former USSR. The last census (2002) reports 10 millions more women than men out of 145 000 000 inhabitants. For this reason and the fact that Russian women are traditionally family oriented, they often decide to seek a life partner outside their nation." said Alain Lalonde, president and founder of My Partner Forever.
Lalonde added, "Belarus being often overseen by westerners, MyPartnerForever.com wanted to increase its presence in this country. Their partnership with the well established marriage agency Maya from Grodno gives them a strong presence in all parts of Belarus."
Mrs. Yuliya Kuneyeva, Co-founder and Marketing Director explains, "As it is always our policy, we take every step to insure we'll be cooperating with an honest and reliable marriage agency. We spent time with them in their offices checking their systems and documents."
Kuneyeva added, "This marriage agency has been in business for over 12 years and contributed to hundreds of weddings between Belarusian women and foreign men. We are confident that many of our clients will marry a Belarus woman in the future as well."
About MyPartnerForever.com
MyPartnerForever.com was founded in 2007 and is incorporated in Montreal, Quebec, Canada. It is owned by Alain Lalonde and Yuliya Kuneyeva. It specializes in introducing single Russian women seeking a foreign husband to men from all over the world.
Contact
Alain Lalonde, President
MyPartnerForever.com
+1 (450) 264-6884
Email: alain.lalonde@mypartnerforever.com
MyPartnerForever