Browse the Profiles of Single Women from Russia or the Ukraine
And get in Contact with Stunning Russian Ladies Online
Our online dating site does not boast the largest database of single Russian women and we do not believe in displaying large numbers to impress – which is very easy but also very wrong. Our ladies are real and actively seeking a life partner – not some 8-10 years ago. Each woman was met in person and validated her identity with passport. All you need is one single good connection and our database can most likely bring you that result. Another advantage we offer our clients is that we work hard at making sure there are no scammers on our site. Again, many site say they do so, which is easy to say but doing it is another thing – and we do it. We prefer to have less women and less volume of sales but rather have quality and no complaints. We have a team of quality control that is familiar with the behavior of scammers and be assured that if one got by our agencies, we readily spot her and block her from using our dating site and services.

The main reason why men from many different countries are interested in dating with single Russian women is the majority of them still believe in the traditional family values – something that many men from different countries are looking for in a future wife and unfortunately, have more and more difficulty to find in their homeland. As a bonus, Russian women are generally quite fit as they are very active – they often have two jobs, they need to walk a lot and they're generally not crazy about junk food.
How come so many Russian Women Look Top Models
Why are they Using Dating Sites to Find their Man
Why are single Russian women with the looks of top models using dating sites and matchmaking service to find their man is a very good question. The answer is quite simple: it is because they cannot find such a man in their homeland. Single Russian men that are wishing to engage in serious relationships are very hard to find. It is a similar situation as in many countries of the west, but at the opposite. Each year, men from all over the world seize this opportunity and find their beautiful Russian bride.
For many demographic and social factors, it is very difficult for thousands of single women in Russia and the Ukraine to find a suitable life partner in their own country. A typical single Russian girl would most likely prefer to find a good husband in her own country but if she cannot find this man locally, she will register with her local marriage agency and use their international matchmaking services to find him – wherever he may be.

… Wouldn't you love to share your life with a woman like that?
My name is Anna. I'm 32 years old.
I am single and live in Zaporozhye, Ukraine.


I am Elena from Vinnitsa, Ukraine.
I'm 35 years old, divorced and seeking a partner.


Are you looking for a beautiful 36 years old girl from Brest? It is me!
My name is Diana and I'm looking for my second half.

We want to make this perfectly clear: All of these Russian singles and their photos are 100% REAL.
But maybe you're wondering if it really is possible to form a deep, loving relationships when you meet single Russian girls online. Absolutely, you can!
... We`re living proof!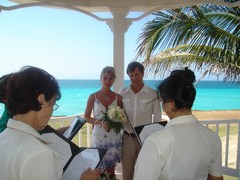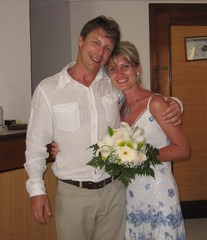 Just a few years ago, Yuliya and I were living on opposite sides of the world, seeking our life partner without any success.

Because we couldn't find our "soul mates" in our own countries, we decided to extend our search to other parts of the world. Fate smiled kindly on us, for it brought us together through a Russian singles dating site similar to this one. And within a few months, Yuliya and I were in love with each other!

Yuliya now lives with me in Canada and we couldn't be happier. We are truly in love. In fact, every day Yuliya tells me it feels like we're still on our honeymoon!

Our story is special... but it is NOT unique. Any man with a good heart who is trying to find a beautiful and loyal Russian bride can have the same success that we enjoy.

All you have to do is take a chance!

If you'd like to talk to one of these beautiful Russian singles RIGHT NOW, sign up for our 10-day free trial today!
Many Single Women from Belarus, Moldova, Russia and the Ukraine
Who are Family Oriented and Absolutely Stunning!
Still have Difficulty to find a Life Partner in their Country
Many single women from Belarus, Moldova, Russia and the Ukraine who are family oriented and are absolutely stunning still have great difficulty to find a life partner in their own country. The main reason is that, according to the last Russian census, there are approximately 10 million more women than men in Russia and former USSR.

Single Russian and Ukrainian girls dream to become the loving wife and beautiful bride of a good hearted and faithful man. They wish to create a strong and happy family and share a long term relationship. They are family oriented and they seek this traditional value in their future husband.

Russian women are well educated, hard workers and quick learners. By tradition, they like to consider the man as the head of the family as a strong leader who will protect and lead his family in the good direction. Unlike many western women, they don't see the need to be financially independent and self-sufficient within a couple. She looks for a man who will provide financial security, be faithful, loyal and be a caring husband. Financial security doesn't mean large estates, nice cars and expensive jewellery; it simply means that she looks for a man who can provide a good roof, a good education to their children, be respectful and faithful to his wife and always keep his family a top priority. If you are looking for a woman who believes in these values, then one of these Russian singles may be your future wife.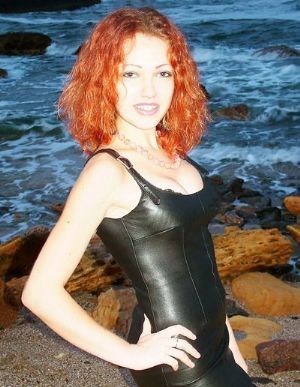 Meet Single Russian or Ukrainian Women Looking for Men
Get in Contact with Stunning Girls and Find your Charming Bride
Our dating site is designed to help men from any region to meet single women from Belarus, Latvia, Moldova, Russia and the Ukraine. We offer our clients quality and user friendly services to get in contact with stunning Russian or Ukrainian girls and find their charming bride.
Typically, Russian and Ukrainian girls have the life priority to create a strong couple and share a happy family life. With the help of our marriage agency owners, who are experienced matchmakers, they broaden their search of a suitable life partner to all regions of the world.
Single Russian girls and Ukrainian girls still hold the value of creating a strong family deep in their heart and because of the shortage of available men in Russia and former USSR, thousands of them cannot achieve this dream within their own country. They then decide to register with their local marriage agency that will help them to feature their profile on international dating and matchmaking websites, thus increasing their chances to find the man who will fulfill their dream. As any modern woman; they are well educated, career minded and quick learners but they always keep the family a top priority. This is exactly why many men from different countries decide to seek their future wife in Russia or the Ukraine.