Ukrainian Women Dating in Horlivka Now Made Easier and Affordable
06 January 2012
My Partner Forever, an international matchmaking service, now offers comprehensive and affordable services for dating single Ukrainian women form Horlivka, Ukraine. By combining their efforts with Marriage Agency Nataliya, they can provide their clients with a wide range of services.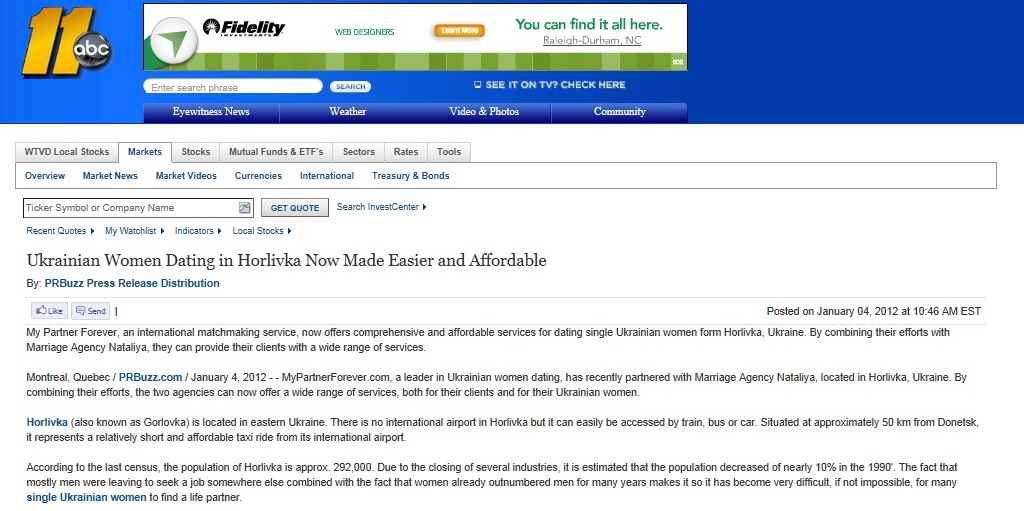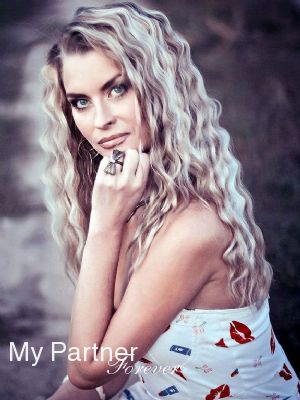 Montreal, Quebec – January 03, 2012 – MyPartnerForever.com, a leader in Ukrainian women dating, has recently partnered with Marriage Agency Nataliya, located in Horlivka, Ukraine. By combining their efforts, the two agencies can now offer a wide range of services, both for their clients and for their Ukrainian women.
Horlivka (also known as Gorlovka) is located in eastern Ukraine. There is no international airport in Horlivka but it can easily be accessed by train, bus or car. Situated at approximately 50 km from Donetsk, it represents a relatively short and affordable taxi ride from its international airport.
According to the last census, the population of Horlivka is approx. 292,000. Due to the closing of several industries, it is estimated that the population decreased of nearly 10% in the 1990'. The fact that mostly men were leaving to seek a job somewhere else combined with the fact that women already outnumbered men for many years makes it so it has become very difficult, if not impossible, for many single Ukrainian women to find a life partner.
"When I first talked to Nataliya, the owner of the marriage agency in Horlivka, I was impressed by her sense of organization and professionalism. With a ratio of approx. 4:1 single women versus single men, it is no surprise to see so many women registering with her international marriage agency". said Yuliya Kuneyeva, Co-founder and Marketing Director of My Partner Forever.
Alain Lalonde, president and founder of MyPartnerForever.com explains, "Indeed, due to the unavailability of single men, thousands of Ukrainian girls have no other alternative than to look outside their city and region to find a good man for life partner. And since this unavailability of single men is generally all over Ukraine and former USSR, Russian girls and Ukrainian girls will register with the local marriage agency that works with international dating sites, thus increasing their chances to find the right man."
Kuneyeva added, "Although her marriage agency is working with both local men and foreigners, it is clear that most of her clients are from abroad. The main reason is that local men have no difficulty to find a single woman and don't really need the services of a third party."
Lalonde added, "On the other hand, it seems that despite the somewhat remoteness of Horlivka, more and more foreigners are discovering this mid-size city and the vast majority of those travelers are men who are going with the intent to find a Ukrainian bride."
About MyPartnerForever.com
MyPartnerForever.com was founded in 2007 and is incorporated in Montreal, Quebec, Canada. It is owned by Alain Lalonde and Yuliya Kuneyeva. It specializes in introducing single Russian women seeking a foreign husband to men from all over the world.
Contact
Alain Lalonde, President
MyPartnerForever.com
+1 (450) 264-6884
Email: alain.lalonde@mypartnerforever.com
MyPartnerForever