Russian Wives are Very Popular among Norwegian Men
16 October 2011
MyPartnerForever.com, a Russian women matchmaking service, recently translated their website in Norwegian to help men from Norway who use their services to find a Russian wife.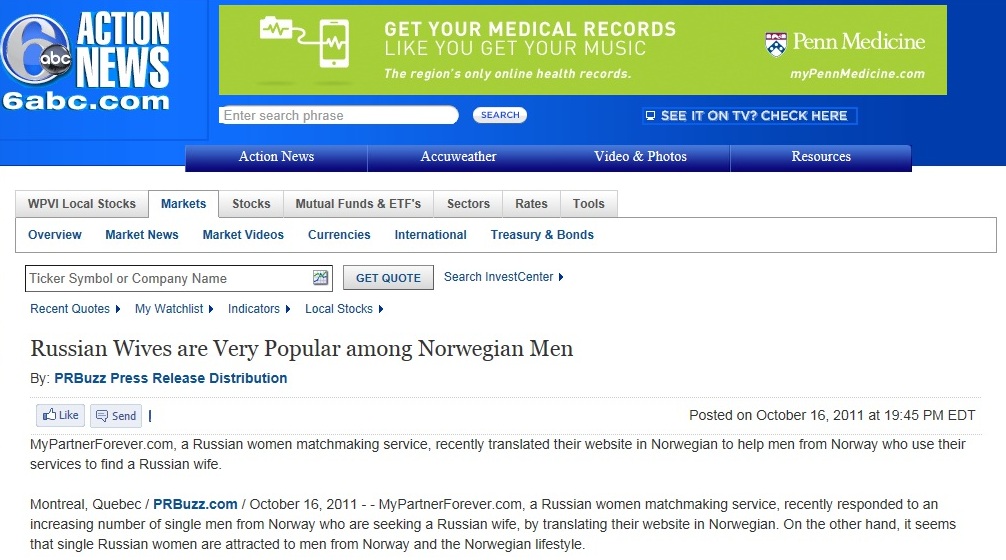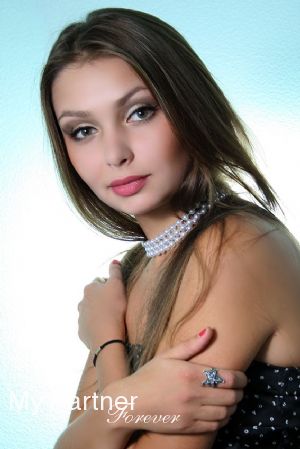 Montreal, Quebec – October 16, 2011 – MyPartnerForever.com, a Russian women matchmaking service, recently responded to an increasing number of single men from Norway who are seeking a Russian wife, by translating their website in Norwegian. On the other hand, it seems that single Russian women are attracted to men from Norway and the Norwegian lifestyle.
"In the last couple of years, we have seen more and more Norwegian-Russian couples being created with the help of our partner marriage agencies and their matchmaking services. Different factors can explain this phenomenon, such as the physical proximity and the similar climate. One thing is for sure, Norway is a beautiful country with high social standards and Russian women seem to like it." said Alain Lalonde, founder and operations manager of MyPartnerForever.com.
Yuliya Kuneyeva, Co-founder and Marketing Director of MyPartnerForever.com explains, "Although a fair amount of Norwegian know the English language, not too many are familiar with Russian and not too many of our Russian ladies are familiar with the Norwegian language as well. To ease the correspondence between our members, we recruited interpreters who are fluent in all 3 languages – Norwegian, Russian and English."
"I married a Canadian man myself but I have a few friends who married a man from Norway and to tell truth, I can't wait to go visit them as I miss them and I have always been interested in visiting this wonderful country. The immigration process for Russian brides. to join their husband is similar as of most countries of the west. Once the Norwegian immigration officers are convinced of the truthfulness of their relationship, they welcome our Russian women to join their husband." added Kuneyeva.
Lalonde added "We are actually getting an increasing number of men seeking a Russian wife from many countries around the world. The main reasons that bring foreign men to Russia to find a wife are the fact that most Russian women are still family oriented, something that is harder and harder to find in women from countries of the west, and the fact that Russian women are quite feminine and elegant".
Kuneyeva added "Of course, I cannot speak for other women, but by my experience, the main factor for Russian women who are seeking a husband from the outside is the quality of the man. They want a life partner who will love them and accept to be loved, a man who is family oriented and faithful. The rest is negotiable. His country, nationality, ethnicity and religion are secondary. Once a Russian woman believes that she found her man, her own second half; it is surprising to see the extent at which she is willing to change her life to be with him."
About MyPartnerForever.com
MyPartnerForever.com was founded in 2007 and is incorporated in Montreal, Quebec, Canada. It is owned by Alain Lalonde and Yuliya Kuneyeva. It specializes in introducing single Russian women seeking a foreign husband to men from all over the world.
Contact
Alain Lalonde, President
MyPartnerForever.com
+1 (450) 264-6884
Email: alain.lalonde@mypartnerforever.com
MyPartnerForever