MyPartnerForever Partnered with Marriage Agency Svetlana from Kharkov, Ukraine
24 March 2012
MyPartnerForever, a well-established company offering matchmaking services to men who are seeking a Ukrainian bride, have recently partnered with marriage agency Svetlana, located in Kharkov, Ukraine.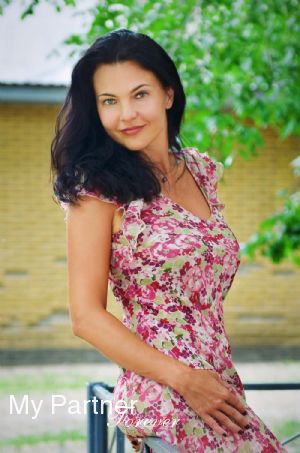 Montreal, Quebec – March 24, 2012 – MyPartnerForever, a well-established company offering matchmaking services to men who are seeking a Ukrainian bride, have recently partnered with marriage agency Svetlana, located in Kharkov, Ukraine. Svetlana and her husband have over 8 years of experience as matchmakers and they have create numerous couples between their single Ukrainian women and men from all over the world.
By combining their services and their experience, the two agencies are in an excellent position to help their clients to find each other and to develop serious relationships leading to marriage.
Benefiting from a good reputation and a strong presence on the web, MyPartnerForever, owned and managed by a Canadian-Belarusian couple, offers all the tools that their members need to find a suitable life partner in Kharkov, Ukraine and other cities of former USSR.
The role of the local marriage agency Svetlana is crucial as they personally meet each woman to validate her identity and ensure she is sincere and serious at finding a foreign husband. They also provide all the services required so the men can go to their offices and meet their women. Their services include airport pick-up and drop-off, daily apartment rentals, meetings at their offices, services of professional interpreters, tour of the city etc.
According to the latest Ukrainian census, there were approximately 4 million more women than men in the Ukraine. Kharkov, the second largest city of the Ukraine with a population of approximately 1.5 million, suffers a lack of available men for marriage. This explains why thousands of single women from Kharkov register with their local marriage agency to broaden their search of a husband to other countries of the world.
Located in the northeastern region of Ukraine, Kharkov is easily accessed by its international airport. It is also a major hub in the Ukraine train and bus network. Known for its major industries, Kharkov is also an important scientific and cultural center of Ukraine with 20 museums and 10 theatres.
"Svetlana and her husband have been working in this field for over eight years. They have earned an excellent reputation within their community, explaining why so many single Ukrainian women from Kharkov put their destiny in their hands. As we all know, finding a life partner is a very demanding task that demands a lot of time. Single women from Kharkov are, as everybody else, very busy with their daily lives and they appreciate the professionalism, honesty and efficiency of a marriage agency and this is exactly what Svetlana and her husband offers them." said Yuliya Kuneyeva, Co-founder and Marketing Director of My Partner Forever.
Kuneyeva added, "I can understand how these single women, sometimes single parent, feel about registering with their local marriage agency in Kharkov because I have been through the same process myself. I was living alone with my daughter in the city of Grodno, Belarus and because of the lack of available men in my region, as in most regions of Russia and former USSR; I decided to register with a local marriage agency to broaden my search of a life partner. It took a few years and several meetings but in the end, it brought me a wonderful husband."
Alain Lalonde, president and founder of MyPartnerForever.com explains, "With the help of the Internet, the last decade saw an amazing increase in the creation of international couples. People who cannot find a life partner in their own locality are not doomed to chance growing old alone anymore. Thanks to international dating and matchmaking services, people from different continents who share the same views about marriage and family can find each other and get to know each other."
Lalonde added, "Although free dating sites are quite convenient for finding a life partner on the local scene, it is advisable to use sites that have partnered with honest and reliable marriage agencies when looking for a life partner from abroad. Considering the costs of traveling to Ukraine, we feel it is a wise investment any man should do to choose an international dating site that takes all measures to validate the identity, sincerity and seriousness of their women."
About MyPartnerForever.com
MyPartnerForever.com was founded in 2007 and is incorporated in Montreal, Quebec, Canada. It is owned by Alain Lalonde and Yuliya Kuneyeva. It specializes in introducing single Russian women seeking a foreign husband to men from all over the world.
Contact
Alain Lalonde, President
MyPartnerForever.com
+1 (450) 264-6884
Email: alain.lalonde@mypartnerforever.com
MyPartnerForever