Dating and Matchmaking Service Now Introduces Ukrainian Women From Nikolaev, Ukraine
06 June 2010
My Partner Forever, a leader in Ukrainian women dating and matchmaking, has recently partnered with Ukrainian marriage agency Elena from Nikolaev, Ukraine. This new partnership consolidates their position as the leading international marriage agency in Ukraine.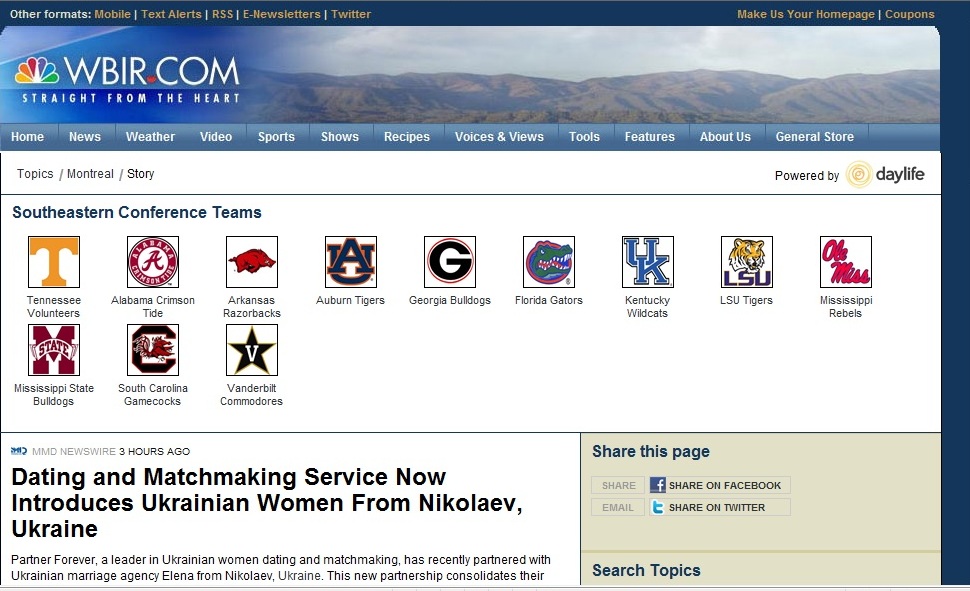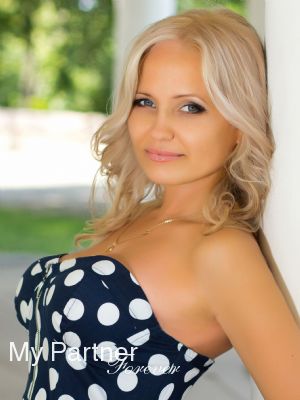 Montreal, Quebec – June 06, 2010 – My Partner Forever, a Montreal based Ukrainian women dating and matchmaking service, has recently partnered with international marriage agency Elena located in Nikolaev, Ukraine. Together, My Partrner Forever and Elena Marriage Agency will offer a wider range of services for their clients.
Unknown to most westerners, Nikolaev can be considered as one of Ukraine's best kept secrets for men seeking a future bride in Eastern Europe. One of the reasons may be that there is no passenger airport in Nikolaev. But being only 150 km from Odessa international airport makes it a short taxi ride that is well worth it.
With a population of over 500,000, Nikolaev single women suffer from the same male versus female ratio imbalance as most of former USSR does with approximately 10 million more men than women. This imbalance makes it that thousands of its single Ukrainian women are seeking a husband from abroad.
"I was very happy to begin our cooperation with international marriage agency Elena in Nikolaev. Elena has been working in this field for several years and has built a good and honest reputation. She only accepts serious single ladies who are motivated at finding a foreign husband to register with her agency and this is exactly what we are looking for. " said Yuliya Kuneyeva, Co-founder and Marketing Director of MyPartnerForever.com."
Alain Lalonde, president and founder of MyPartnerForever.com explains, "While there are so many Russian brides scams and agency scams out there, it is our main concern to work only with honest and well established marriage agencies. We are very confident that our agent Elena will deliver introduction services which will meet our clients' expectations"
Kuneyeva added, "Since most of our clients cannot speak or read Russian, it is very important that our agents take good care of them from the moment they pick them up at the airport until their departure. Our partner Elena in Nikolaev secures this part very professionally and offers clients to meet beautiful Ukrainian women seeking a foreign husband."
Located at only 2 hours of driving from Odessa international airport, Nikolaev, also referred as the "city of brides" is worth the detour for men who are serious about finding a Russian bride to share their lives with.
About MyPartnerForever.com
MyPartnerForever.com was founded in 2007 and is incorporated in Montreal, Quebec, Canada. It is owned by Alain Lalonde and Yuliya Kuneyeva. It specializes in introducing single Russian women seeking a foreign husband to men from all over the world.
Contact
Alain Lalonde, President
MyPartnerForever.com
+1 (450) 264-6884
Email: alain.lalonde@mypartnerforever.com
MyPartnerForever